 COMPANY
Vision & mission
Batconnect designs energy storage connected solutions for both electric mobility and electricity stationary storage.
The optimization of the repairability and the recyclability of our components reflects our eco-responsible vision. This allows our customers to enjoy batteries with remarkable sustainability, reliability, and circularity.
The goal of Batconnect is to become the specialist of lead batteries substitution for eco-designed sustainable lithium batteries.
Our onboard electronics equipment is based on an intelligent system providing our lithium batteries with a numerous connectivity benefits.
The goal is twofold: optimizing the customer experience as well as guaranteeing the integrity and the lifetime of our batteries.
Vehicle fleet management and geo-tracking

Real-time charging status monitoring

Self-diagnosis & anticipated remote maintenance

Remote software configuration updates
Custom applications can be implemented upon your request and design brief (geofencing, etc.)
Getting to this level of durability and circularity is not just about optimizing the usage thanks to our algorithms, but also anticipating a precise life cycle according to the batteries condition:
First life: intensive and frequent use in mobility (8-10 years)
Second life: soft use in energy stationary storage (10-12 years)
End of life: recycling of the components for new batteries production
Our ambition is to become a European actor in a virtuous and sustainable ecosystem, contributing to recycle thousands of batteries into stationary storage systems.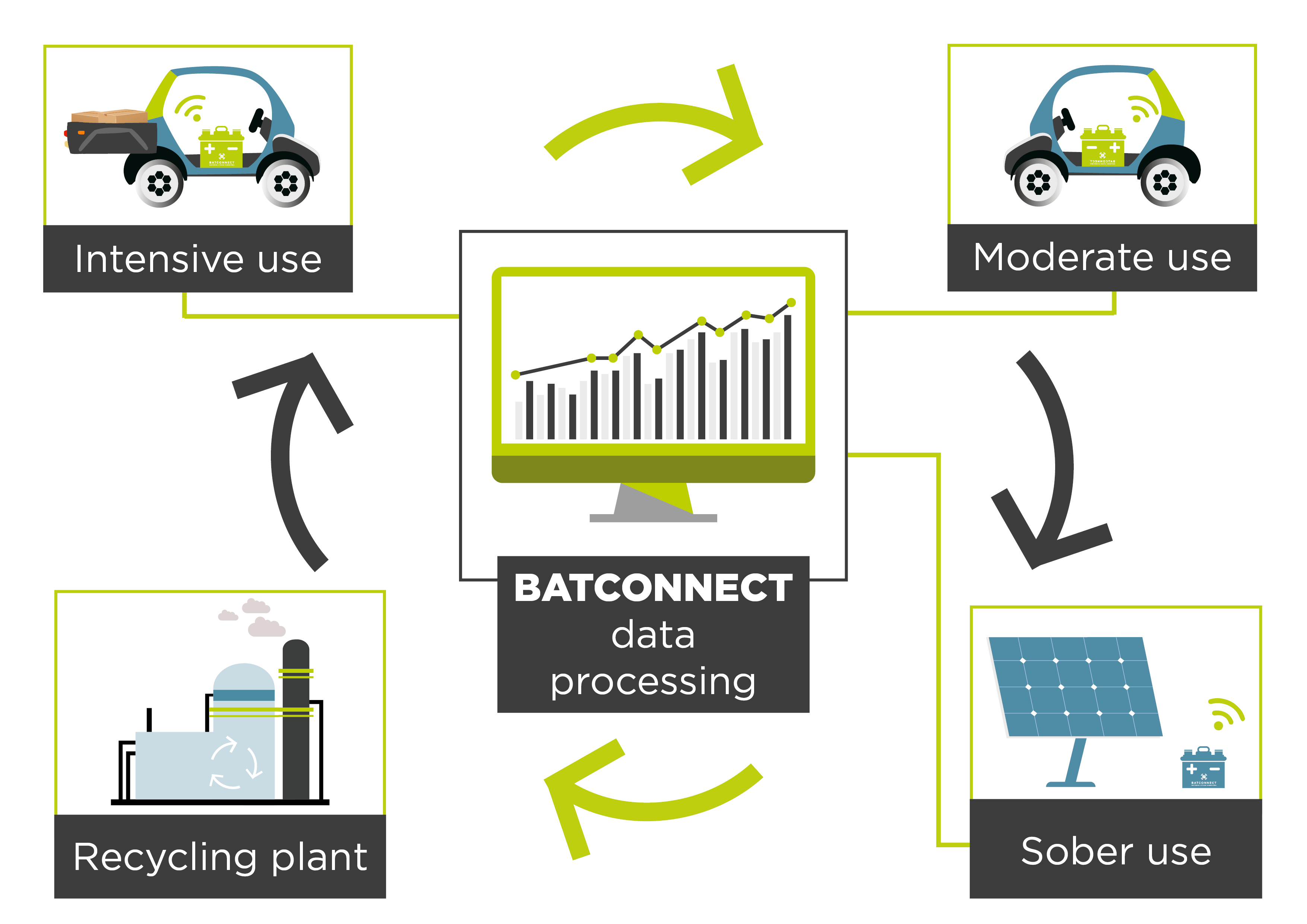 Jérémy Dulout
Batconnect founder, PhD in Electrical Engineering
" Connecting profitability and low environmental footprint "
Our story
With a PhD in Electrical Engineering and a first entrepreneurial experience, Jérémy Dulout creates Batconnect in 2019, in Occitania near Toulouse (France).
Initially incubated by Nubbo, regional specialist in innovating start-ups, Batconnect starts experimenting its first battery packs on the golf cart market, to optimize its onboard electronics algorithmic protocol. The feedback is immediately positive on a market trusted by lead batteries (>80%) causing many constraints to the fleet managers.
In 2020, Batconnect is awarded the Club Galaxie's Prix Étoile and receives several loans strongly impacting its R&D approach, allowing to step forward in the legitimation of its specific vision of the market.
In a spirit of permanent technological development, numerous partnerships are created with the academic research and Batconnect actively participate to calls of projects about energy topics.
Important growth steps are then possible thanks to Bpifrance, ADEME, Airbus Développement and Créalia.
In 2021, Batconnect is among the nominees for the Concours I-Lab from Bpifrance (R&D projects from innovating deep tech start-ups) and is awarded from Occitanie Invest, privileged meeting moment between companies and investors. Following this event, Jérémy Dulout convinces OCSEED to finance Batconnect, initiating discussions with other investment funds.
In 2022, Batconnect is finalist at the Prix Énergie Positive from the regional contest Inn'Ovations and is part of the EIT Climate KIC's selection of start-ups, a European program for accelerating circular economy.
In 2023, Batconnect is accompanied by CleanTech Vallée (CleanTech Booster 12-months support program for a lithium cell recycling project).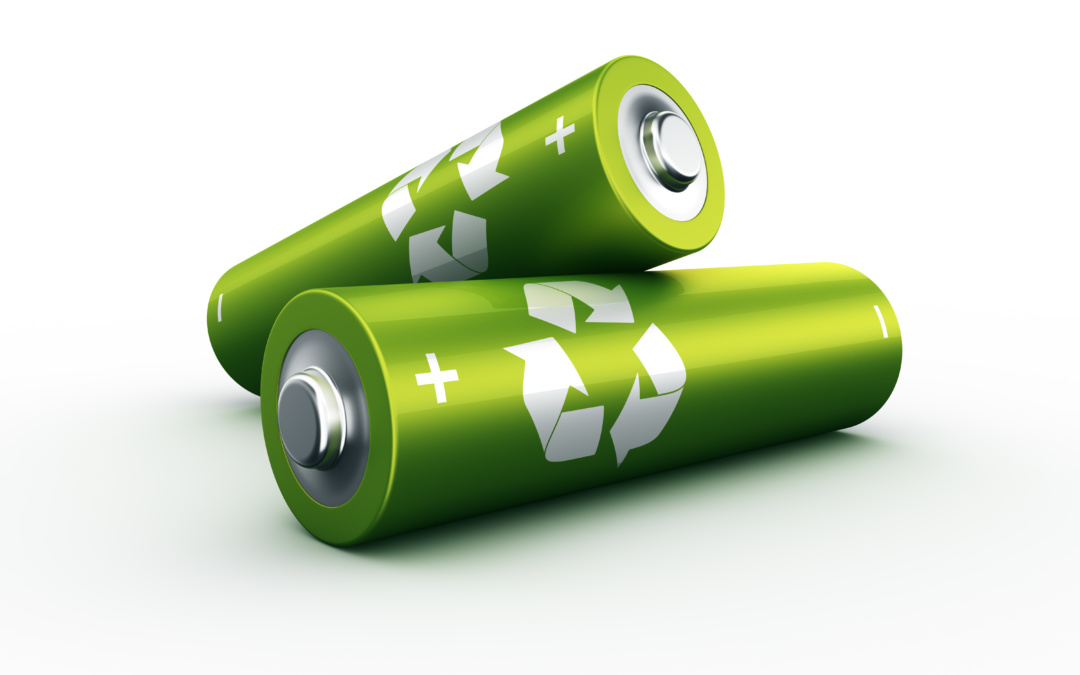 Batconnect grows every day on an indissoluble base of social and environmental values, actively shared by the whole team.
The management is equitable and based on a principle of a fair balance between the company's business performance and a personal fulfillment at work for everyone. Each employee, partner, customer and provider are at the heart of the company's policy, providing a fair and equitable treatment, a strong respect of anyone's rights and the promotion of a global social welfare.
Batconnect is equally strongly engaged in environmental resolutions, as witnessed by its accompaniment by CleanTech Vallée, its participation to the Coq Vert community, or its participation to the Bpifrance Startups à Impact mapping.
The desire to design eco-friendly products is the best proof of Batconnect commitment at the industrial level:
Reliability & repairability of our batteries

Self-diagnosis & anticipated remote maintenance

Real-time adaptative programming

Exceptional durability

Limited amount of necessary resources

Battery reconditioning & components recycling
In 2023, Batconnect has engaged the process to become Entreprise à Mission ("benefit corporation") by incorporating social, societal and environmental objectives in its statuses.
THEY TALK ABOUT US
Affichage lors de modification impossible
Affichage lors de modification impossible
Affichage lors de modification impossible
Affichage lors de modification impossible
Affichage lors de modification impossible